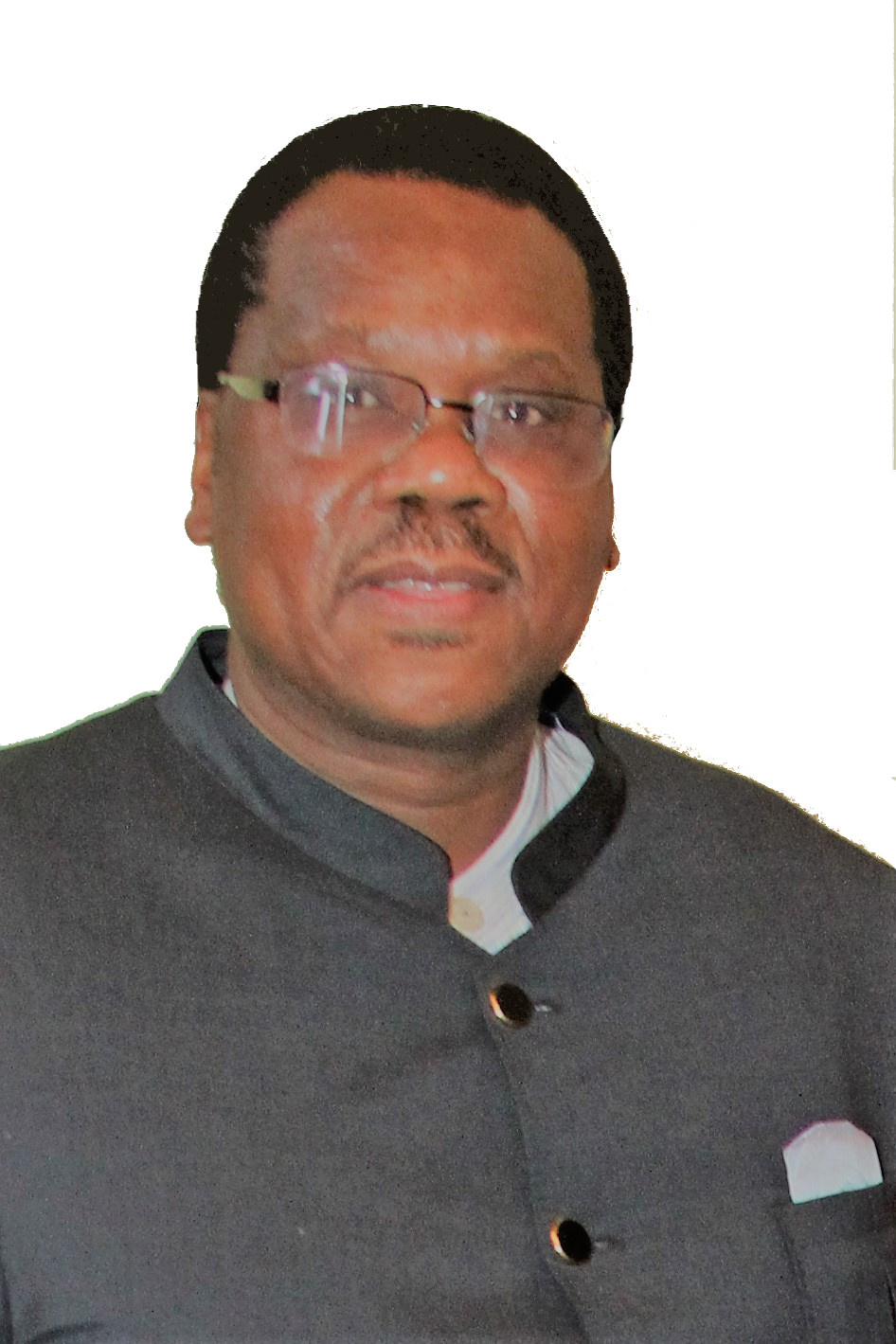 Godwin Lewanika - Director (Managing Consultant)
DipM, MCIM, MBA, MIoD, Chartered Marketer

Godwin holds; Diploma in Journalism, Certificate in Marketing and a Post Graduate Diploma in Marketing from the Chartered Institute of Marketing (CIM), Master of Business Administration Degree (MBA) - Marketing pathway from the UK's leading Business School, "The University of Hull". From the Airline and Travel Industry perspective he has; Galileo CRS computerized reservations systems certificate (10 IATA points), Virgin Atlantic Fares and Ticketing Level 1 & 2 certificates (20 IATA points), Air Cargo Handling Certificate, Welcome Host, Welcome All, International Customer Care Certificates from English Tourist Board.
He is a full member of the Chartered Institute of Marketing (CIM), member of the Chartered Institute of Marketing Travel Industry Group (CIMTIG) also a full member of the Institute of Directors (IoD) and a Chartered Marketer.
As Managing Consultant of Centre for Management Excellence UK Ltd., Godwin has substantial experience of working with public and private sector organizations. Prior to launching the Centre, Godwin spent 6 years as Business Development Manager for RIPA International, formerly the Royal Institute of Public Administration.
During his tenure with RIPA International, Godwin had primary responsibility for account management of business clients from East and South African Countries, South East Asian, the Middle East, Caribbean and parts of West Africa. RIPA International is wholly owned by CAPITA Group a (FTSE 100) Company.
Before moving to United Kingdom, Godwin worked for 17 years at Zambia Airways until 1994, rising to Controller-Sales Administration (Interline, Budget and Statistics), Sales Manager, Revenue Reporting Manager and Acting Revenue Accountant respectively. Godwin has over 35 years experience working with Governments as the main client from the service delivery perspective, hence is up to speed with Government procedures, administration and systems.

Dr.Richard Hale - Director and Senior Consultant
BA (Hons), MA, Dmgt

Richard specializes in delivery of Leadership, Organizational Change, Talent, People Management, Development of Continuous Professional Development Pathway and Project Work Based Action Learning.
Richard developed a Learning & Development educational consultancy practice specializing in providing work based action learning and accredited qualification based leadership programs. Includes work with Middlesex University, Work Based Learning Institute, under accreditation agreements.
Richard has developed client relationships with corporate organizations supporting the development of their corporate university / academy strategies. Led program design and delivery up to Masters Degree level with a focus on leadership and professional development.
This has entailed working with the internal corporate learning and development teams, formation of steering groups with senior executive sponsorship and negotiation with the work based learning units within the universities & Business Schools. Formation of delivery teams including external consultant facilitators. Design and production of learning materials.
Associated Consultants

Tony Lavender -RD,MBA, FIC,CMC

A qualified Management Consultant who was previously a senior Government administrator in the UK Ministry of Defence (MOD) and the Cabinet Office, with extensive experience in the management, policy, consultancy, defence, justice, project management and training areas.
Operating as Consultancy and Development International, providing advice and training in the UK and abroad as well as helping several British companies with their public sector marketing. A Registered Centre to provide the Chartered Management Institute's Certificate in Management Consulting Essentials. Finalist for award for the Most Outstanding Training Centre for the Institute of Business Consulting 2010.

Tony has extensive training experience as a Deputy Director of the Civil Service College and the senior MOD faculty member with the Royal College of Defence Studies Course Director with UK consultancies (RIPA International and Adam Smith Institute) for public administration, internal consultancy and project management courses Registered Centre for the Chartered Management Institute for the Certificate in Management Consulting Essentials An approved Mentor for the award of the international Certified Management Consultant (CMC) award. Ran over 30 consultancy course in UK and abroad.

James Joseph Killian -MBA, MSc. Mgt., FCILT, FCIPD

A former senior army officer and entrepreneur in logistics, he is a qualified trainer and lecturer and is a trained Mediator. He is a qualified Lead Auditor (IRCA) in ISO 9000 quality management systems. He is a former chairman of ISME, the independent Irish organisation which represents 9,000 SME's. He was a member of the Employment Appeals Tribunal in Ireland for 10 years and he is a recognised expert in workplace legislation. He has worked with all the major development agencies in Europe, Africa and the Middle East. J.J. is a former member of the National Council, CILT, Ireland.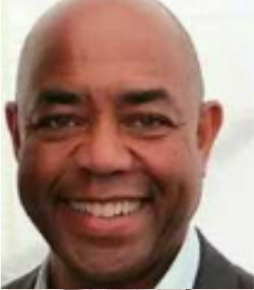 Joel O'Loughlin-BA(Hons) Econ, CPPD, Dip (Mediation)

Joel holds a Diploma in Mediation and BA in Economics and Political Science, he also has to his credit Coaching
qualifications and Six Sigma Executive Leadership. He has worked as a senior trainer and management consultant for
several years.

Joel O'Loughlin is a leadership trainer who has for the past 3yrs explored with leaders approaches to developing a disciplined
focus on three people-management fundamentals that can produce the building blocks of an innovative organisation

Gertrude Ngenda -BSc , PG.Dip, MSc,MA

Gertrude is a Zambian national with over 25 years work experience in the Africa Region in the delivery of programs, program management and coordination, monitoring and evaluation, research, training, technical analysis and advisory, policy formulation, advocacy and capacity development.
Ms Gertrude Ngenda worked for UNEP/Division for Regional Cooperation (DRC)/Regional Office for Africa, from July 2009 as the Regional Policy and Program Coordinator and heading the Program Coordination Unit, overseeing the preparation, implementation and management of the UNEP's Program of Work in the Africa Region and building and maintaining strategic partnership, she working closely with the various divisions and UNEP entities, partners and stake holders in the delivery of the Program of Work (PoW).
Gertrude was before that the Chief Technical Adviser – Development Cooperation and Resource Mobilization in the Southern African Development Community (SADC) in Gaborone, Botswana. Previously she was Portfolio Coordinator (Team Leader) for the Netherlands Development Program (SNV) based in Mwanza, Tanzania and and also served as the Regional Director for Africa Secretariat of the International Council for Local Environmental Initiatives (ICLEI) in Johannesburg, South Africa. She worked also with the Regional Information Centre on Local Governance as its Regional Coordinator (at the same time was the Southern Africa Representative and Program Officer for the Commonwealth Local Government Forum (CLGF) based in Harare, Zimbabwe. Her first job was with the Development Bank of Zambia in Lusaka, Zambia where she worked for 10 years.
Gertrude has expertise in areas of Strategy and Planning, Urban and Regional Planning and Development, Public Policy development, environmental management, food production and food security issues as well as and gender and development.

Abraham Nyirongo -MSc, MBA, CISA, CISM, PMP, CGEIT
Abraham Nyirongo is a Business and Information Technology Consultant with over 20 years experience in the ICT Industry. He specializes in IT Auditing, Information Security, IT Risk Management, ICT Governance and Project Management.
He has been in the Information Technology profession for many years and has worked in various IT roles and organizations. He also served as President of Computer Society of Zambia, Chairman of British Council Management Forum and sat on the ISACA CISM Test Enhancement Committee.
He lectured in Information Systems Auditing at the University of Zambia. He was also a Lecturer in Information Technology courses at Zambia Insurance Business College (ZIBC) and National Institute of Public Administration (NIPA). He worked in IT Management at Zambia Centre for Accountancy Studies (ZCAS), KPMG, UUNET, Woodgate Computers and ZSIC.
Abraham is a Doctoral Candidate (DBA) at Heriot Watt University, Scotland focusing on IT Management.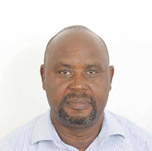 Martin Mbangu -MSc, BBA, FCILT
Martin holds a Master of Science Degree in Transport and Development, Post Graduate Diploma-Marketing Management, Bachelor of Business Administration (BBA). Martin is a Fellow of the Chartered Institute of Logistics and Transport, Zambia, Fellow of the Chartered Institute of Logistics and Transport, London, UK, Member of the Institute of Directors (Zambia) and Former Vice President of the Chartered Institute of Logistics and Transport, Zambia.
Admin and IT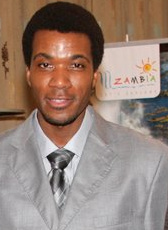 Arthur Lewanika - MSc,PGCE, BSc. (Hons), HND,DIP. IT,GNVQ,MBCS
Arthur holds NEWCad Level 2 IT, GNVQ ICT, HND Business Information Systems (UEL). BSc. Business Information Systems(UEL), PGCE. Business Information Systems (University of East London), MSc Information systems management (University of Bedfordshire) and Google IT Support Professional certificate. Arthur plays a key role in provision of IT support, computer network, Web-design, brochure design, production of bid documents, databases and Administration.