Centre for Management Excellence UK (CMEUK) provides management consultancy services, leadership and management training and development to government as well as private sector organisations.
The Centre for Management Excellence UK (CMEUK), headquartered in the UK, has registered branches in Tanzania, Kenya as well as presence in Botswana, Namibia, Zambia, Uganda, Rwanda, Ghana, Malawi and Nigeria through Country Representatives/Managers.
The Centre for Management Excellence UK (CMEUK) is on the Commonwealth Secretariat roster as supplier of management consultancy and training to Commonwealth Countries as well as a registered company with Department of International Trade (DIT) UK. Also registered management consultancy/ training firm and supplier with; United Nations Global Marketplace (UNGM), United Nations Development Programme (UNDP), United Nations Industrial Development Organisation (UNIDO), Department for International Development (DFID) the World Bank and United Nations Children's Fund (UNICEF)
With a pool of over 50 UK based consultants who conduct consultancies as well as training to an international clientele on a regular basis in the UK, Europe, USA, Asia, Australia, Middle East and Africa; CMEUK is well positioned to support organisations initiatives in up-skilling the work-force. CMEUK has in addition a large number of highly experienced Africa based experts who join us on major consultancies and training assignments on an ongoing basis.
Since the launch of Centre for Management Excellence almost 10 years ago, over 4, 500 officials from African Countries have attended our programmes delivered in Africa, UK, Canada, United Arab Emirates and Malaysia.
CMEUK has delivered several management consultancies in Africa funded by; World Bank, The Commonwealth Secretariat, IDA, SIDA, DFID, EDF, AfDB, UNESCO, DANIDA, Government of Finland and Global Alliance Canada (GAC).

Our Expertise
Centre for Management Excellence UK has a large pool of highly experienced and academically qualified experts. Many of them teach at internationally renowned training organisations and universities in the United Kingdom and also participate in the delivery of various projects across Africa.
In addition to consultancy and training programmes, the Centre for Management Excellence UK's other business is to supply corporate promotional merchandise, stationery, branding, procurement and outsourcing of business products from United Kingdom.
Our Vision
Centre for Management Excellence takes pride in being, "the listening partner". Our mission is to; deliver the promise and create long term relationships in Africa through provision of quality services.
Our Approach
The methodology we employ is to determine the client's consulting and training needs through briefing or, if time is limited, upon receiving the client's terms of reference. Thereafter we will provide a written proposal that includes an outline of the approach, methodology, suggested content and a competitive price quotation.
List of Client Organizations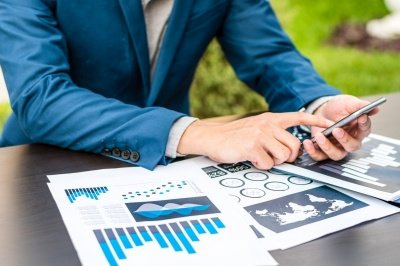 The following list is of organizations where delegates on training programs and consultancices delivered by CMEUK have been drawn from:

Tanzania:
Ministry of Labour, Employment and Youth Development
Registration Insolvency and Trusteeship Agency (RITA)
President's Office, Public Service Management
Ministry of Foreign Affairs & International Cooperation
Prevention and Combating of Corruption Bureau (PCCB)
Ministry of State – Zanzibar
Regional Administration and Local Government (TAMISEMI)
Ministry of Transport
Government Procurement Service Agency (GPSA)
Agriculture Seed Agency (ASA)
Ministry of Natural Resource and Tourism
President's Office, State House
Ministry of Science, Technology and Higher Education
Vice President's Office
Prime Minister's Office
Ministry of Defence & National Service
Ministry of Finance and Economic Affairs
Vocational Education Training Authority (VETA)
Parliament of Tanzania
Tanzania Institute of Education (TIE)
President's Office, Public Service Management (POPSM)
Tanzania Public Service College (TPSC)
President's Office – Zanzibar
Public Service and Good Governance – Zanzibar
Institute of Public Administration – Zanzibar
National Bureau of Statistics (NBS)
Ministry of Community Development Gender and Children
Ministry of Livestock and Fisheries Development
Tanzania Building Agency
Ministry of Agriculture, Food Security and Cooperatives
Ministry of Industry and Trade
Ministry of Lands
Ministry of Information, Cultural Tourism and Sports – Pemba
Office of Controller and Auditor General – Zanzibar
Ministry of Education and Vocational Training
Ministry of Health and Social Welfare
Uongozi Leadership Institute (Institute of African Leadership for Sustainable Development)
Ministry of Energy and Minerals
East African Court of Justice
Tanzania Revenue Authority (TRA)
Ministry of Education, Science, Technology and Vocational Training (MoEST)
Zambia:
Public Service Management Division, Office of the President - Cabinet Office
Management Development Division, Office of the President - Cabinet Office
Ministry of Education
Ministry of Labour and Social Security
Ministry of Mines, Energy, Water Development
Governance Secretariat, Ministry of Justice
Judicial Service Commission
Police and Prison Service Commission
Public Service Commission
Zambia Police
Ministry of Commerce, Trade and Industry
Ministry of Foreign Affairs
Ministry of Works and Supply
Ministry of Local Government and Housing
Ministry of Science Technology and Vocational Training
Ministry of Community Development and Social Services
Ministry of Information and Broadcasting
Ministry of Home Affairs
Ministry of Agriculture and Cooperatives
Ministry of Finance
Ministry of Justice
Office of the Vice President
National Assembly of Zambia
Office of Auditor General
Commission for Investigations
Civil Society for Poverty Reduction (CSPR)
Anti-Corruption Commission (ACC)
Food Reserve Agency (FRA)
Bank of Zambia
Botswana:
Botswana Unified Revenue Services
Ministry of Education and Skills Development
Ministry of Investment, Trade and Industry
Ministry of Youth Empowerment, Sport and Culture Development
National Assembly
Botswana Defence Force
Department of Tourism, Ministry of Environment, Wildlife and Tourism
Ministry of Finance and Economic Development
Ministry of Mineral Resources, Green Technology & Energy Security
Ministry of Health and Wellness
National Aids Coordinating Agency (NACA)
Ministry of Finance and Economic Development
Ministry of Mineral Resources, Green Technology & Energy Security
Ministry of Local Government and Rural Development
Ministry of Presidential Affairs, Governance and Public Administration
Ministry of Nationality, Immigration and Gender Affairs
Attorney Generals Chambers
Ministry of Agriculture Development and Food Security
Ministry of Tertiary Education, Research, Science and Technology
Ministry of Basic Education
Ministry of Infrastructure and Housing Development
Office of the Ombudsman
Independent Electoral Commission
Ministry of Environment, Natural Resources Conservation and Tourism
Directorate of Public Service Management
Administration of Justice
Directorate on Corruption and Economic Crime
Ministry of Land Management, Water and Sanitation Services
Industrial Court of Botswana
Botswana Prisons Service
Ministry of Employment, Labour Productivity and Skills Development
Ministry of Youth Empowerment, Sport and Culture Development
Office of the Auditor General
Ministry of Defence, Justice and Security
Office of the President/Public Sector Reforms
Ministry of Minerals, Green Technology and Energy Security
Botswana Public Service College
Ministry of International Affairs and Cooperation
Ministry of Transport and Communications
Botswana Police Service
National Strategy Office

Namibia:
Office of the President, National Planning Commission (NPC)
Office of the Prime Minister (OPM)
Uganda:
Parliament of Uganda
Electricity Disputes Tribunal (EDT)
Ministry of Energy
Kenya:
Kenya Power and Lighting Company (KPLC)
Rural Electrification Authority (REA)
Senegal:
Inter-Governmental Action Group Against Money Laundering in West Africa (GIABA)
Gambia:
Ministry of Basic and Secondary Education (MoBSE) The Gambia
The Gambia College of Education